Most beautiful hotel views in Dubrovnik
One of the most preserved historical cities and so-called "pearl of the Adriatic sea" is a beautiful medieval town in Croatia. Currently well known for it's cast in Game of Thrones series, but has a lot more to offer, than the imagination of King's Landing. And with many hotels, you can choose the right one with view over the old town as well as neverending sea.
Apartment located right on the historical city walls will make your visit of Dubrovnik unforgetable. You can sit hours in front of the windows overlooking port and, historical town and hills over the city.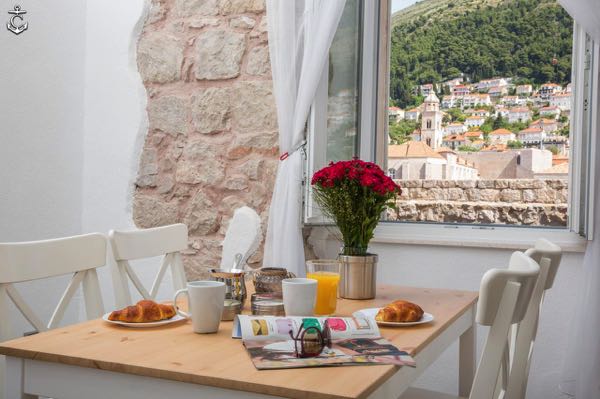 These apartments lays in the UNESCO heritage part of the city above all of red roofs of the city buildings. From your apartment will be amazing view over historical part of the city all the way up to see.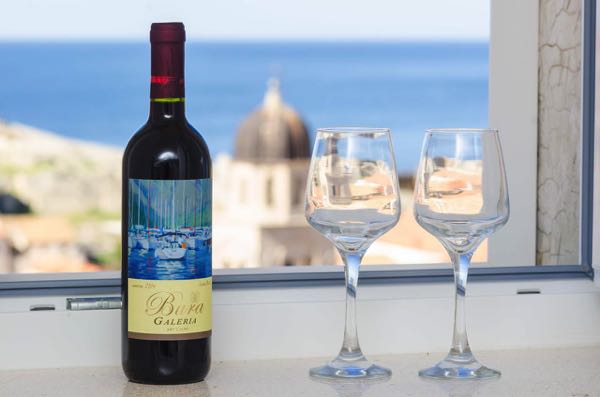 Sitting just outside of the city fortification, small hotel Vlaho Rooms offers like a home feeling with splendid views from the balcony over Pile Gate or Dubrovnik Cathdral, which is main view point of the panorama.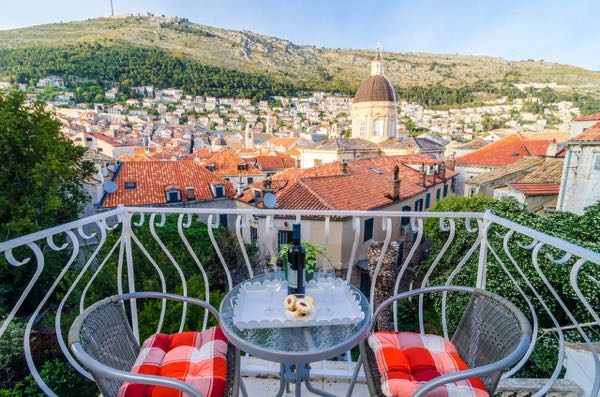 This petit hotel in the hearth of the historical town is a well kept secret of this beautiful small city. You will be close to everything you would want and should visit outside and be offered with beauty you can see from the inside.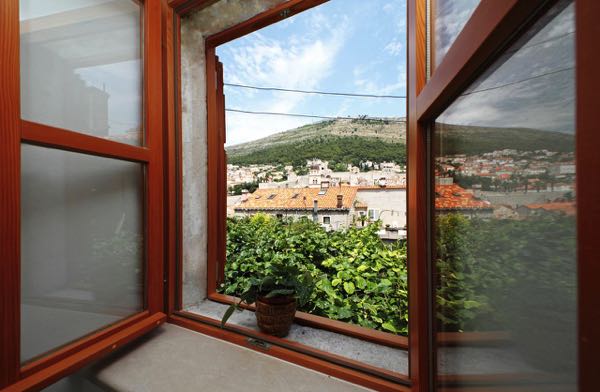 Apartments located outside of the medieval centrum of the town build on the hill. Thanks to that, it offers georgeus view over the whole city with the city walls and all of the main sights as well as the sea behind it.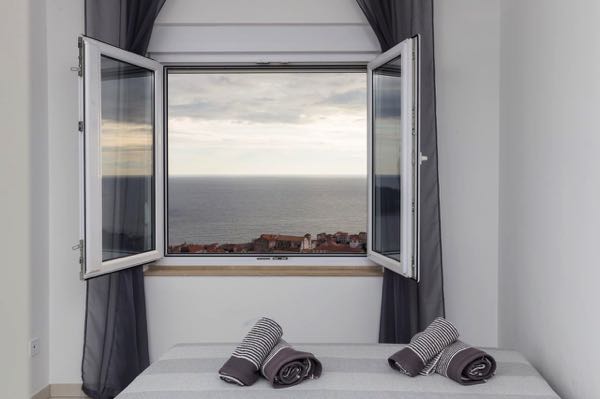 Well, you cant get any closer than this to the famous Pile gate. You will be overlooking the gate and the most incredible part of the city walls which lasted for centuries. The apartment is close to the beach as well.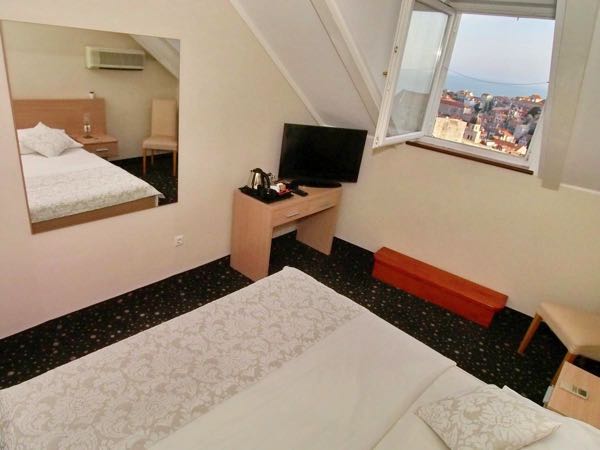 Overlooking the historical center of Dubrovnik, this newly furnished apartment offers everything a person could need for his dreamy holiday. And this fantastic view over the town from the balcony isn't everything, but you cant read it, you have to live it.